Professional AC Repair in Blanchard, OK That Restores Cool Air in Your House Without Delay
Doing without cooling is a huge hassle. When you call Comfort Concepts Heating & Air Conditioning, our expert repair technicians will get your house comfortable again without delay with our AC service in Blanchard.
We're known for doing repairs appropriately the first time. That's why you can rely on our professionals to get your AC system up and working again.
Depend on us to manage your needs. We're well-prepared to tackle emergency AC repair or regular work. Your air conditioner is in knowledgeable hands when you contact us.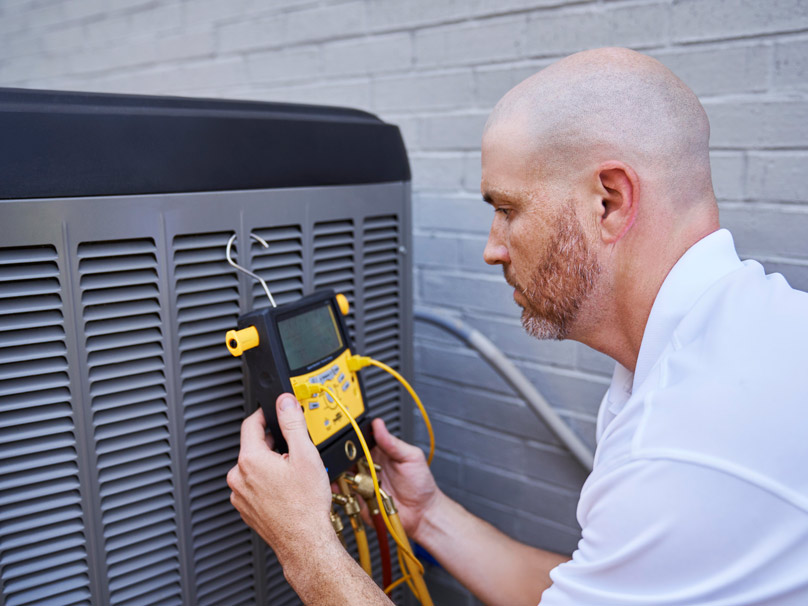 AC Service in Blanchard and Surrounding Areas
Looking for AC repair in Blanchard? Call the professionals at Comfort Concepts Heating & Air Conditioning.
Did you know a regular maintenance plan can help you avoid many malfunctions? It also keeps your air conditioning system saving energy and might help lengthen its life span. We can discuss plans while our technicians are at your house for a service call.
If you're continuously reaching us for work, it could be time to think over AC installation. Our specialists can help you find the right solution for your family's needs.
When you need air conditioning services, give us a call at 405-494-7444 or contact us online.